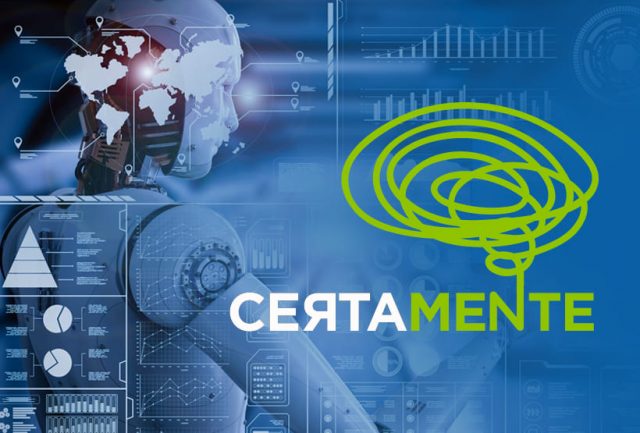 Da creativity a behavioural science: i temi di CERTAMENTE. Il 12 febbraio, a Le Village by Crédit Agricole di Milano, si terrà la nuova edizione di CERTAMENTE – Inspiring Neuromarketing Day; convegno italiano dedicato al tema delle scienze comportamentali in ottica business. Per l'occasione ci siamo riproposti di ripercorrere alcuni dei temi fondamentali oggetto di dibattito nel corso della giornata.

CERTAMENTE è alle porte e l'attesa è tanta. Per ingannare le ore che ci separano dal quinto appuntamento organizzato da OTTOSUNOVE vogliamo proporti alcune delle tematiche su cui si dibatterà in maniera approfondita il 12 febbraio. Sono giusto delle mere anticipazioni pensate come chicche per stimolare il tuo interesse e prepararti a ciò che ti aspetta.
Essere connessi al proprio cervello: il potere del behavioural science
Crawford Hollingworth, co-fondatore di The Behavioural Architects, agenzia specializzata in insights e ricerche behavioural-based, avrà modo di fare luce sul settore delle behavioural sciences. Il topic ruota attorno alla consapevolezza che per creare strategie di marketing efficaci bisogna ascoltare le esigenze dei consumatori, capire il loro comportamento e conoscerne a fondo la psiche. Hollingwort è un leading thinker in campo comportamentale e ha pubblicato oltre 200 articoli su prestigiose riviste.
Unlocking Creative in a Multi-touch World!
Comunicare coinvolgendo ed emozionando è la strada da percorrere. Su questo non ci sono dubbi e se qualcuno ancora dovesse averne, potrà ascoltare l'intervento congiunto di Jessica Southard, director di Mars Incorporated, e James Hodder, Client Service di Nielsen Neuroscience. I due relatori analizzeranno l'impatto delle neuroscienze sulle strategie di vendita e forniranno parole chiave indispensabili per capire come la percezione di un brand influisca sul comportamento delle persone.
Behavioural Science e Point of sales material
Spetterà a Patrick Pinard, Senior Vice President for Business Development di PRS Invivo e Global Key Account manager del gruppo L'Oréal, ad affrontare il tema POS material e neuroscienze. Focus dell'intervento sarà una riflessione sul rapporto tra behavioural science, scienze cognitive e posizionamento dei prodotti negli scaffali degli esercizi commerciali.
Le sorprese non finiscono certo qui perché il numero dei relatori è particolarmente nutrito ed esaltante.
Per partecipare a CERTAMENTE
L'organizzatore del convegno è OTTOSUNOVE, agenzia di comunicazione membro di NMSBA (Neuromarketing Science & Business Association) e guidata dal brillante Luca Florentino. Collaboratore di CERTAMENTE è BrainSigns, spin off dell'Università La Sapienza di Roma, esperto nell'identificazione delle migliori tecniche neurometriche di rilevazione e nella conduzione di test con metodologie disegnate ad hoc in base ai progetti su cui operare.
Il convegno potrà ospitare un numero ristretto di partecipanti, perciò non perdere tempo ulteriore! Prenota subito il tuo posto.